7 Colinas Card / Viva Viagem Card
The 7 Colinas and Viva Viagem cards are magnetic travel cards you can to up and the cheapest way to get around Lisbon.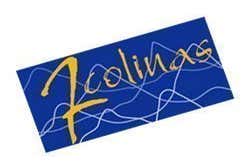 7 Colinas travel card
The 7 Colinas and Viva Viagem cards costs €0.50 and is valid for one year, so don't lose it if you're planning on going back to Lisbon that same year.
You can buy this travel card in any metro station, newspaper stand or Carris' points of sale and top it up whenever you need it. You can also check the amount you have left in any of the city's buses, trams and lifts.
Drawbacks
The card can only be used by one person, so if you are travelling with a group of friends or family, each one must have their own card.
Transport prices with the 7 Colinas Card
Lisbon's ticket system is extremely complicated and thus, hard to explain. You can charge your 7 Colinas card with various types of transport tickets depending on what means of transport you'll use in Lisbon. We recommend getting the option that is valid for Carris and Metro, which is a 1 day ticket for trams, buses, lifts and the subway.  
Single ticket
If you plan to walk everywhere and don't want to buy a 1-day travel card, we recommend you simply buy a one-way ticket any time you wish to use Lisbon's public transport system. A single ticket with the 7 Colinas card for the Carris network (trams, buses, and funiculars) and the metro costs € 1.50 (US$ 1.60).
1-Day travel card
A one-day travel card is € 6.40 (US$ 6.80) You can charge this type of transport ticket on your 7 Colinas card in any metro station or newspaper stand.
Even if you don't use the public transport system a lot in Lisbon, we recommend you purchase the 7 Colinas travel card and top it up either with single tickets or a daily travel card, as it is the cheapest and easiest option. On your first and last day, we recommend you get single tickets, since it will probably be cheaper.